Property developer Chris Sanchez's Hamptons-style home in Bellevue Hill has feel of a luxury hotel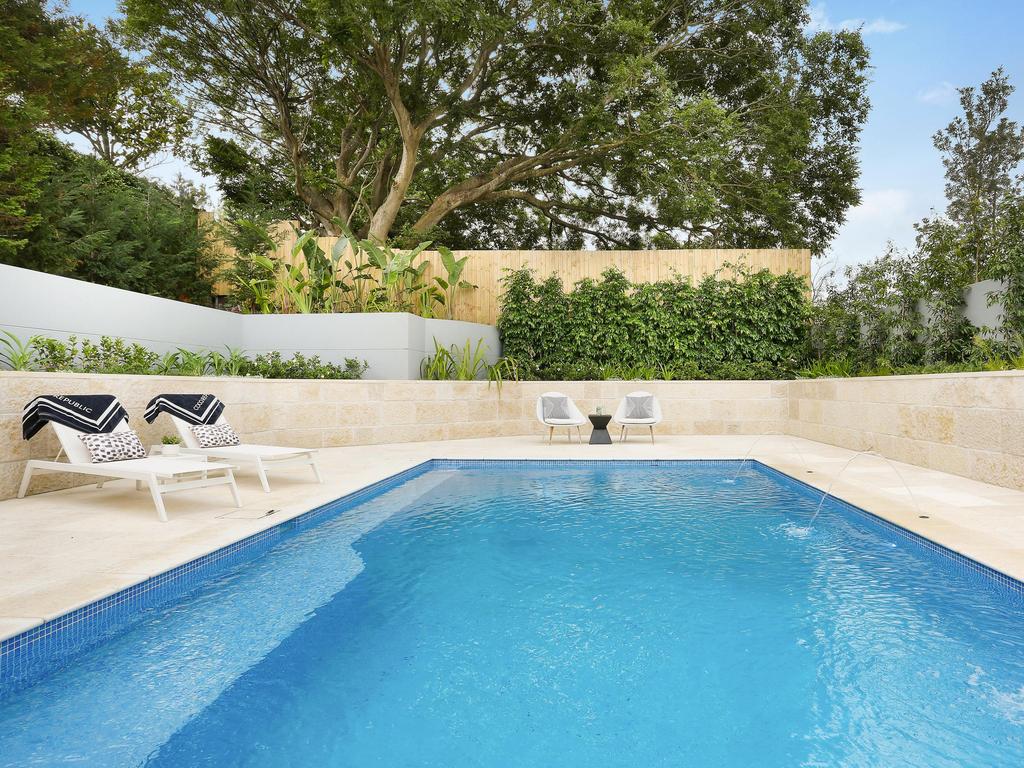 Stepping into this just-finished six-bedroom, four-bathroom Hamptons-style home on its 940sqm block, I couldn't get over the sense of space.
Everything about 8 Rivers Street, Bellevue Hill is big: High ceilings and wide — if you're upgrading from a Paddington terrace, you won't know yourself here!
And with the arrival of summer, your family and guests will love the private north-facing outdoor entertainment options: the swimming pool; pavilion; Egyptian limestone surrounds; Wyer & Co landscaped gardens and level lawn.
As Ray White TRG principal Gavin Rubinstein says: "This is one of a kind — almost 1000sqm of level land in Bellevue Hill, due north,…